[Request Game] Only Climb: Better Together
ABOUT THIS GAME

Only Climb: Better Together is an engaging multiplayer game that combines elements of a platformer. You have to climb up to the sky, overcoming various platforms and objects to uncover the mystery of this puzzling world. Play alone or with friends, because it's always more fun together. Compete, co-operate and overcome all obstacles together, climbing to the top. You will find entertaining Easter eggs and references along the way. Be cautious and alert, because every item may turn out to be unpredictable, even if it behaved differently before. The absence of a save function adds to the difficulty of getting through the game. You won't get a second chance. Even the slightest wrong step can send you back to the very beginning.
Sometimes it can be difficult for children to realise how wide the world outside their home is. Find out what lies beyond the fence of their junkyard and feel the world inviting you to explore it!
Like fledglings leaving their nests, you will need courage and perseverance to overcome your fears and reach your goals.
The world, my friend, is far from paradise or a walk in a sunny meadow. It is a dangerous and steep place where, if you give in for even a moment, it will knock you down with such a bang that you will never rise again. No one on this earth gives such a slap as life does. It's important to take the blow from fate and get up. If you intend to keep going, don't give up halfway through. That is how victory is won, no matter the odds!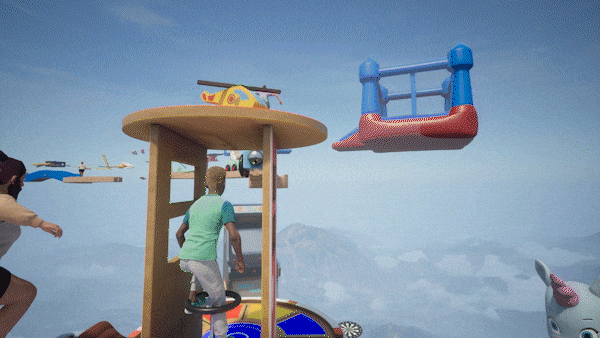 Whether you choose multiplayer mode or prefer to experience it alone, Only Climb: Better Together offers you unforgettable adventures, friendly competition and the possibility to create your own team of up to 8 people to overcome all obstacles and reach the top of success together.

- Dumpsters are trampolines to climb higher and higher on the levels of the location.
- Lifts to move around the location.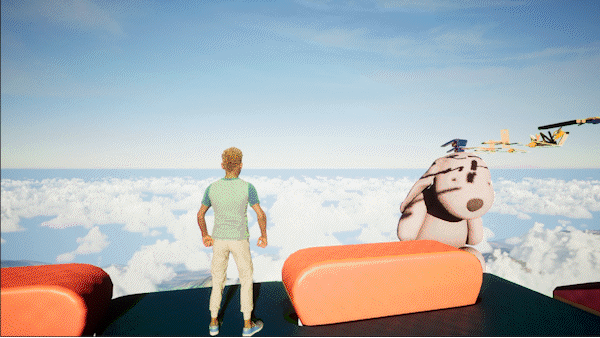 - The changing cycle of day and night
- The ability to push other players lets you prevent them from progressing through the game.
- Players can play together with friends or alone.
- An option to gather a team of friends up to 8 people.
In the game, you will enjoy the option to assemble a team of your friends and face challenges together. No matter how many of you there are, the game supports up to 8 people. Work together to climb the highest peaks and solve all the riddles this puzzling world presents before you.
SYSTEM REQUIREMENTS
MINIMUM:
Requires a 64-bit processor and operating system
OS: Windows 8/10/11 (64-Bit)
Processor: Intel Core i3-8100@ 3.6 GHz or AMD R5 1600X @ 3.5 GHz or equivalent
Memory: 12 GB RAM
Graphics: NVIDIA GeForce GTX 1060 or equivalent
DirectX: Version 12
Storage: 15 GB available space


RECOMMENDED:

Requires a 64-bit processor and operating system
OS: Windows 8/10/11 (64-Bit)
Processor: Intel Core i5 10400 3.1 GHz or AMD Ryzen 5 2600x 3.1 GHz
Memory: 16 GB RAM
Graphics: NVIDIA GeForce RTX 2060 or equivalent
DirectX: Version 12
Storage: 15 GB available space